Writer & Photographer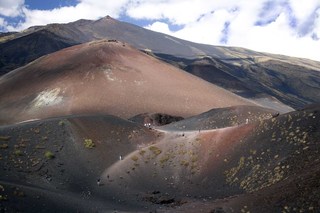 CAROLYN MALES




I've always had eclectic taste and I suspect that's what compelled me to become a writer and photographer. My career choice has offered me a smorgasbord of colorful characters and experiences along with fascinating places to explore. I like to alternate between writing on serious social issues and penning pieces about the arts and travel as well as pieces on the lighter side of life.
WRITING
As Editor of Coastal Isles Magazine, a glossy bimonthly based in the Lowcountry of South Carolina and Georgia, I worked with writers, photographers and graphic artists. This venture gave me the excuse to explore and scout out stories about the area's towns and backroads--and engage in conversations with a variety of interesting people.
Over the years, I've covered a variety of subjects: the arts, travel, recreation, social issues, business, careers, and personalities. My articles have appeared in Reader's Digest, Travel-Holiday, Brides, Parade, Cosmopolitan, USAir, Coastal Carolina Life, Coastal Isles, The Saturday Evening Post, Odyssey, Writer's Digest, Hilton Head Monthly, Newsday, The Washington Post, The Baltimore Sun and other publications. And I've co-authored nonfiction books on travel, writing, and careers as well as eight novels.
In additions, I have written copy for brochures, booklets, press releases, manuals, ads, and website content for businesses, entrepreneurs, nonprofits, writers and artists.
My latest works-in-progress include a historical novel that takes place in 19th century Italy and France as well a memoir on oddball travel experiences.

PHOTOGRAPHY AND VIDEO
My photographs have been published in books, magazines, promotional materials and on websites and in videos and have been featured in gallery shows.
As a magazine editor, I've worked with photographers to develop ideas for shoots and to select photos that best illustrate stories.
I've also directed, edited and scripted documentaries and talk shows for a small television production group. Topics included art, travel, theater, and science.
EDITING AND COACHING
As a developmental editor I work with published and emerging authors of both fiction and nonfiction on story, plotting, characterization, pacing and marketing strategies.
Along with facilitating writers and artists groups as well as running incubators, I've also taught writing courses to professional and aspiring writers in college programs and workshops.

CURRENT PASSIONS
When I'm not behind a camera lens or in front of a computer screen, I can be found standing in front of an easel with a brush full of oils or acrylic color, rendering one of my photographic images into a painting or mixed media work. Then again, it might be an abstract idea that catches my fancy.
I've also facilitated a team of artists in expanding and designing a gallery. It's been a fascinating exploration into the design, marketing and development of a space to showcase paintings, photography and 3-D art.
SPEAKING TOPICS:



Writing Nonfiction
Writing Fiction
Travel Writing
Journaling
Magazine Writing
Interviewing Techniques
Using Acting Techniques to Improve Your Writing
Choosing Photos to Illustrate A Story
How to Catch and Keep an Editor's Attention